12/12/2010 12:22:00 AM
kenmouse , Posted in
Michael Jackson
,
Music News
,
0 Comments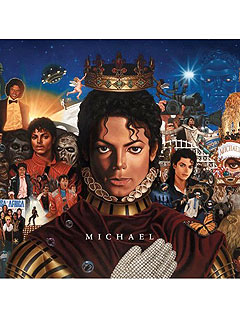 In 2007, Michael Jackson began working on new music that he wouldn't live to finish.
Since the King of Pop's untimely death, several producers and songwriters have picked up where he left off, finishing the album, Michael, out Dec. 14.
"I think he'd be very proud," says producer Tricky Stewart, who worked on "Keep Your Head Up." "If I didn't think he's be proud, I wouldn't do this."
The songs on the album, he adds, appear "as they were written, but it was up to us to produce and deliver them to their fullest potential."
One of those songs, "Hold My Hand," was co-written by songwriter Claude Kelly. "Michael loved everything about it," says Kelly, who wrote the song with rapper Akon. Though the track was originally intended for Whitney Houston, Akon liked it so much that he kept it for himself.
Enter Michael Jackson. When Akon played it for him to get his feedback, "Michael was like, 'I have to get on this; this is me, and exactly what I want to talk about,'" says Kelly.
Like many who worked with the music icon, Stewart has a memorable story of the day he first met Jackson, back in 1993.
"He would send a bunch of stuff to personalize the studio, and in this case, he sent arcade games," says the producer. "I was young and not really thinking and I started playing Pac-Man when I heard this voice – and there's no mistaking that voice – saying, 'You know those are my games, don't you?'"
Luckily, the star was happy to share. "He was really cool and nice about it," Stewart recalls with a laugh. "He even let me keep playing."