12/08/2010 08:59:00 AM
kenmouse , Posted in
Celebrity-Gossip
,
Demi Lovato
,
0 Comments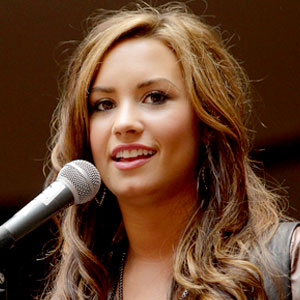 Now this is the responsible way to handle a dispute.
The lawyer for Alex "Shorty" Welch—Demi Lovato's former backup dancer and the girl at the center of the alleged altercation that prompted the Disney star to seek treatment last month—confirms to E! News exclusively that the two are close to kissing and making up.
Yes, the two camps have been busy hashing out a settlement to keep Welch from launching a lawsuit against Lovato. Here's the deal...
"I have engaged in discussions with Demi Lovato's attorney," Welch's lawyer, Don Karpel, tells E! News exclusively. "I'm fairly confident we will be able to resolve these issues."
A rep for Lovato, meanwhile, confirmed to E! News that talks have taken place: "They did speak."
"Demi's attorneys have had an initial discussion with Mr. Karpel," Lovato's spokesman Jesse Derris said in a statement. "They are exploring the possibility of an amicable resolution of this matter. We do not plan on making further public comments during this process."
The discussions began this morning, after Karpel was contacted by a member of Lovato's camp. The olive branch was extended after Welch went public with the revelation that she not only had she not received an apology from her former pal, but that Welch had heard nothing at all from Lovato since the altercation.
(Quick recap: the weekend before she entered treatment, Welch alleges she got into a scuffle with Lovato while on tour with the Jonas Brothers. Welch claims Lovato punched her in the face, resulting in a black eye—photographs which surfaced this week. Sources close to Lovato say the incident prompted Lovato to enter a facility and seek treatment for "personal issues.")
Just yesterday, Karpel vowed he would file suit against the Sonny With a Chance star "in the next seven to 10 days" for alleged assault and battery.
That apparently got Team Demi's attention.
Along with the mental and emotional ramifications of the incident, Karpel claims that Welch suffered lasting physical damage as well, noting that Welch had consulted a cosmetic surgeon in the wake of the attack.