12/11/2010 10:44:00 AM
kenmouse , Posted in
Celebrity-Gossip
,
Robert Pattinson
,
0 Comments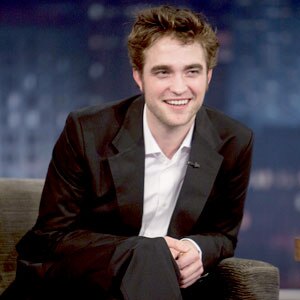 So, Twi-Hards. It's time to put your money where your bitchin' mouth is.
How much would you pay to meet Robert Pattinson?
Kristen Stewart's main man was auctioned up for a Breaking Dawn meet and greet, and sold for...
Only $80,000!
One lucky fan (with megarich parents) won a trip to travel to Vancouver with three friends, stay at the Four Seasons, and then head to the über-secret B.D. set where Rob will play host.
The prize was offered on Charity Buzz to raise funds for the GO Campaign, a nonprofit group that supports grassroots projects for orphans and vulnerable children globally.
Too adorbs!
For that amount of money, Kristen better come with and be her charming girlfriend self.
Really though, how much do you think it would have went for if Stewart's cute butt was the one up for auction?
We say more. You?
After all, those crafty Krisbian's don't mess around!
Oh, and here's hoping that the fans get a sneak peek at something being shot for Breaking Dawn: Part 1—and not 2.
"The second movie is pretty boring," sassed Deep Twi.
Back to Stephenie "Bore" Meyer biz as usual, guess.