11/02/2010 11:21:00 AM
kenmouse , Posted in
Celebrity-Gossip
,
Demi Lovato
,
Music News
,
0 Comments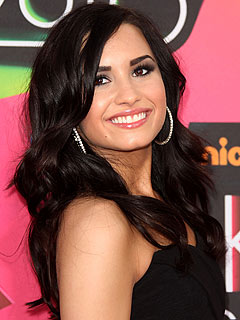 Demi Lovato is seeking professional help.
The Disney star, 18, dropped out of the Jonas Brothers tour over the weekend and checked into a treatment center for "emotional and physical issues she has dealt with for some time," her rep confirms to PEOPLE.
"Demi has decided to take personal responsibility for her actions and seek help," the rep says. "She is doing just that. Demi and her family ask that the media please respect their privacy during this difficult time. She regrets not being able to finish her tour, but is looking forward to getting back to work in the near future."
The rep didn't specify the nature of Lovato's problems.
But a source close to Lovato's family tells PEOPLE, "She was bullied in school. She fought through eating disorders and has struggled with cutting. … Demi is taking control by getting help."