11/03/2010 01:54:00 AM
kenmouse , Posted in
Celebrity-Gossip
,
Demi Lovato
,
0 Comments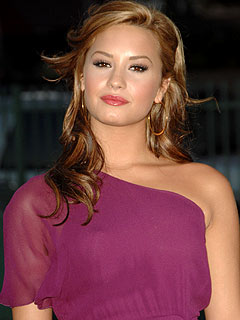 Enough was enough for Demi Lovato, 18, who checked into a medical center on Monday to get professional help because – as a source close to Lovato's family tells PEOPLE – "She fought through eating disorders and has struggled with cutting. [She] is taking control by getting help."
The source confirms that a fight with a dancer on tour was the catalyst for Lovato's decision to seek treatment. According to another insider, Lovato "doesn't have that same kind of love for life that she at one point had."
The insider tells PEOPLE she was already struggling with her weight when she entered her teens: "She definitely had body-image issues. She was always conscious of her weight."
"Like many other teenage girls, she struggled a lot to fit in and find acceptance," says a family friend. "She's very sensitive, very intuitive and that is part of what makes her a wonderful performer – very talented. It is double-edged sword. I think she felt that the hard time she had [in school], problems with kids who were incredibly vicious made her stronger. But none of us feels strong every day."
Lovato acknowledged those body issues to PEOPLE in September. "I have a tattoo on my rib and it says, 'You make me beautiful,'" she said. "There was a song that inspired me when I was younger and it helped me through a really rough time I used to have self-image issues."
The singer-actress added, "Feeling comfortable in your clothes is something I deal with to this day. I wish I had somebody I had to look up to when I was younger to stand up and say, 'Hey, I have fat days.' So I want to be able to start a foundation or something that's for girls feeling confident, to empower them."
Bullied as a child, she wanted to work with kids to let them know, "I've been through it and I came out a stronger person."