10/29/2010 02:34:00 AM
kenmouse , Posted in
Celebrity-Gossip
,
Charlie Sheen
,
0 Comments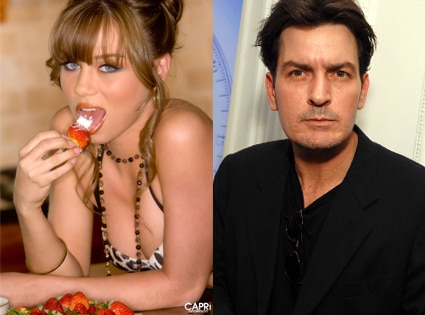 The woman Charlie Sheen was, er, entertaining at the Plaza Hotel on Monday night has refuted rumors that she's a prostitute, but there's no denying her lengthy career as a porn star. TMZ reports that Sheen's guest at the swanky Manhattan hotel was none other than Capri Anderson, an adult film star the actor met earlier in the evening.
Anderson, 22, says that she was made "extremely afraid" by Sheen's erratic behavior, and locked herself in the bathroom for protection. Anderson called hotel security to Sheen's trashed suite, where the star was later met by police.
Despite reports that Sheen's subsequent hospitalization was brought about by his consumption of alcohol and drugs, the actor's rep claimed that he was simply suffering from a bad reaction to medication.
Sheen has since dismissed reports of the evening's alleged activities as "totally overblown and overplayed," sentiments echoed by the star's estranged wife, Brooke Mueller. Mueller told reporters, "I think he's going to be just fine," and said that she had no concerns about Sheen spending time with the couple's 1-year-old twins.