12/02/2010 10:38:00 AM
kenmouse , Posted in
Britney Spears
,
Celebrity-Gossip
,
0 Comments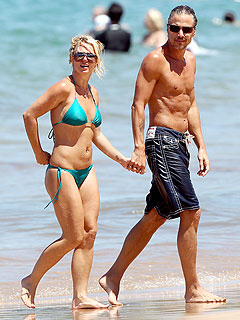 A tabloid report claiming Britney Spears was physically abused by boyfriend Jason Trawick is not true, according to a rep for the singer.
The allegation came from Spears's one-time husband, Jason Alexander, whose 55-hour Las Vegas marriage to her was annulled in 2004. In the report, Alexander says Spears told him Trawick "beat on me."
Spears's rep blasted the story Wednesday, saying Trawick "has never laid a hand on Britney."
"Every aspect of the story published by Star magazine is completely and utterly false," according to the rep.
An audio clip of the alleged conversation between Alexander and Spears was posted on RadarOnline, but Spears's reps denied the woman's voice was hers.
"The statements attributed to Jason Alexander are a complete fabrication as Britney has not had any form of communication with Mr. Alexander in years," the rep continues. "The audio recording … purporting to be between Britney Spears and Jason Alexander is so obviously fake as to be laughable."
A source close to Spears, who turns 29 on Thursday, told PEOPLE Wednesday that "the couple's relationship is better [than ever]. Britney and Jason lately have been very happy together."